CrossFit Juke Joint – CrossFit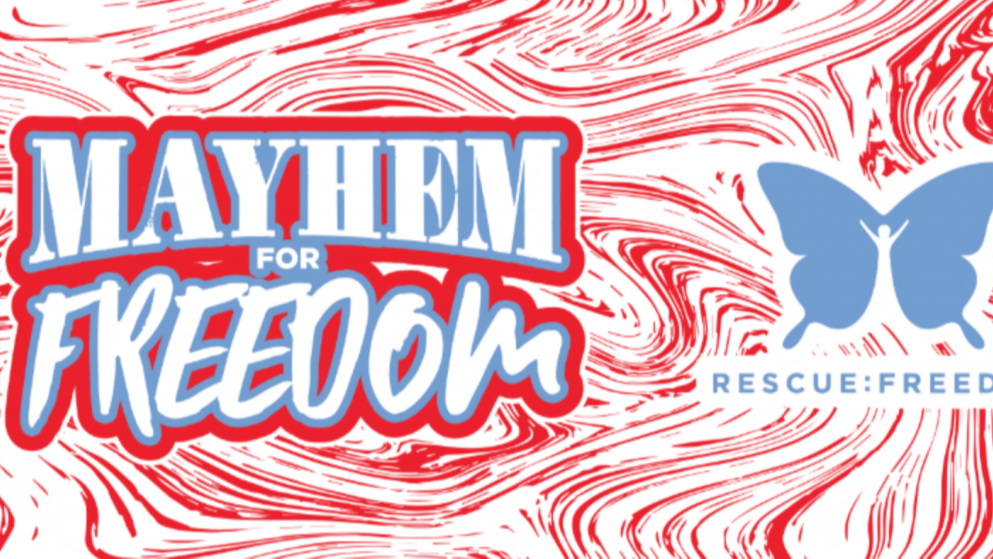 Check out Mayhem for Freedom. You can support by either 1 or 2, or 1 and 2 both.
1. Donate here.
2, Come to the WOD on Saturday 8am class.
Warm-up (No Measure)
1. Movement Prep/Activation and Increasing Heart Rate

3:00 Machine (easy pace)

-into-

Hip Halo Warmup

-into-

3 sets (10 minutes)

10 Kip Swings

5 Front Squats (empty bar)

5 Push Press (empty bar)

20 Single Unders
2. Workout Prep

2 sets

4 Toes to Bar

4 Thrusters (empty bar)

10 Double Unders
Mayhem for Freedom (AMRAP – Rounds and Reps)
Freedom (RX'd)
AMRAP 12 Minutes
20 Toes to bar
40 thrusters (45/35)
100 double unders
(KG conv: 20/15)
Independence
AMRAP 12 Minutes
15 Toes to bar (OR 20 Knees to Elbows)
40 Thrusters (35/25)
75 Double Unders
(KG conv: 15/10)
Liberty
AMRAP 12 Minutes
20 Sit Ups
30 Dumbbell Thrusters (light)
100 Single unders
Target Rounds: 3+
Minimum Rounds before Scaling: 2
Mayhem for Freedom is an online fitness awareness event, with net proceeds benefiting the fight against human trafficking. There are over 40 million people enslaved around the world and Mayhem Mission, along with Atlas Free, believes in doing what we love in order to fight what we hate. Together, we will impact the world.
To learn more, donate, or purchase a t-shirt for this cause, please visit mayhemmission.org.
What do the numbers in the workout mean:
12 – An average of 12 people are freed each week
20 – Over 20 countries where Atlas Free is actively fighting to stop human trafficking
40 – Estimated over 40 million people currently enslaved around the world
100 – 100% of net proceeds from Mayhem For Freedom go to Atlas Free
Option 1: Gymnastics Skill Work (Checkmark)
Ring Muscle Ups: Week 2 – Day 2
On a 12-minute clock, rotate through the 4 stations below. Athletes can start at any station and should rotate to the next one at the minute.
Station 1: Accumulate 10 Box Dips (tricep dips between two boxes)

*Beginner: Use heel to assist in Box Dips
Station 2: Accumulate 20 Second Ring Plank Hold

*Intermediate can use band between rings

*Beginner will complete 20 second support at the top of Ring Pushup. Walk rings forward for more scaling
Station 3: Accumulate 30 seconds of a Hollow Hold on Floor
Station 4: Accumulate 40 second High Plank Hold
Option 2: Mayhem Mini-Pump (Checkmark)
Mayhem Mini-Pump –Arms and Shoulders
4 Rounds

10 Barbell Strict Press @ Moderate weight – maintain control and quality

12 Ring Y Raise @ moderate weight – maintain quality

10 Incline Dumbbell Hammer Curls @ moderate weight – maintain quality

10 Single Arm DB Skull Crusher @ moderate weight – maintain quality
-Rest 3 min b/t rounds-
Mobility (No Measure)
1 min Calf Smash (each)

1 min Foam roll Hamstrings

1 min Barbell quad smash (each side)